elcome to my home on the web. I'm a singer and songwriter, I used to be in Country Joe & the Fish, and I live in Berkeley, California, Planet Earth.


US military casualties in Vietnam during the "Summer of Love"
ANNIVERSARIES OF 2017
January 14: First Human Be-In

March 18: "Pirates of the Caribbean" ride opens at Disneyland

March 28: Muhammed Ali refuses induction

May 11: Electric Music for the Mind and Body released
June 1: Beatles release Sgt. Pepper

June 12: Loving v. Virginia decision legalizes interracial marriage

June 16-18: Monterey Pop Festival

June 21: Summer of love begins

October 9: Che Guevara executed in Bolivia

October 21: Allen Ginsberg fails to levitate the Pentagon

November 9: First issue of Rolling Stone magazine
Joe at 75. Photo by Steve Read, from the crew of the BBC documentary on the Summer of Love.

Get info on my upcoming gigs and booking.


My new CD titled simply 50 is out. Preview the songs, notes, and musicians, and order your copy from the Country Store. Read a review. And another review.


There's an interview with me up on the Grateful Web.


I was at the LBJ Presidential Library for the Vietnam War Summit. Read recaps at its website, or see video here.


Alec Palao interviewed me at the Berkeley Historical Society on May 15th as part of its upcoming October 2017 exhibit "Soundtrack to the 60s: The Berkeley Music Scene." See the video.


Learn about the Woodstock 50th anniversary events getting underway.


A lawsuit is claiming that Woody Guthrie's "This Land is Your Land" is in the public domain. Read about it.


The UCSF School of Nursing is planning to archive my Tribute to Florence Nightingale website so that its information will be saved for posterity. (But the site will still be available in its current location.) They are also taking over my collection of Nightingale memorabilia. Read an interview with me by the UCSF archivist.


Glass sculptor Peggy Pettigrew Stewart is casting the faces of many Woodstock musicians, including mine, to be reproduced in glass. We're going to be posting pictures of the process here as it goes along.


My son Devin has bought Berkeley's beloved Mr. Mopps' toy store. You can visit Mr. Mopps' on the web and on Facebook.

Collage by Charlotte Jackson.

Older posts


Here are some videos of me folks have put up:
...or listen to fan tapes of my live shows from the Internet Archive.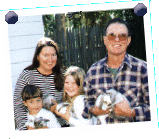 A biography

A timeline -- listing my performances and other events


Movies, TV, and stage

G.I. Joe -- me in the service


Look at my secret FBI file

Read my testimony at the Chicago Seven trial

About Woodstock