elcome to my home on the web. I'm a singer and songwriter, I used to be in Country Joe & the Fish, and I live in Berkeley, California, Planet Earth.



Get info on my upcoming gigs and booking.


My new 2 CD set Time Flies By is out. Co-produced by Tim Eschliman and myself, it has 25 songs from solo to full band covering a time period of 30 years of song writing. Preview the songs and musicians, then place your order at the Country Store.


Nellie McKay covered my song Not So Sweet Martha Lorraine on A Prairie Home Companion. It's on her new album My Weekly Reader.


There's an interview with me in It's Psychedelic Baby Magazine.


I was interviewed by the Greek-language online magazine Hit Channel. Here's an English version, courtesy of Google Translate.


We had a reunion of the Blue Fairyland Nursery School on July 19. Learn more.


Michael Gates has written a column for the Yukon News about Robert W. Service and me.


The UCSF School of Nursing is planning to archive my Tribute to Florence Nightingale website so that its information will be saved for posterity. But the site will still be available in its current location.


In case you wonder what the fuck has happened in the past few years to get us into the mess we are in today I thought it might be nice for us at Country Joe's Place to bring back our crisis page just the way it evolved and see how far we have come since 9/11. OMFG! (The page was up from shortly after the 9/11 attacks to the end of 2008. Some links may have died.)


I came across a piece of little-known American history concerning the treatment of homeless children that has been put to song by the RJ Phillips Band of Baltimore.


Goodbye Emily, a novel about Woodstock by Michael Murphy, has a new web site.


"A Ride with Matt" is a documentary film about Huntington's Disease, intended to raise awareness and to generate support and funding for research to ameliorate or altogether eradicate Huntington's -- the disease that killed Woody Guthrie. Check it out.


Philip Buehler has collaborated with Nora Guthrie on Woody Guthrie's Wardy Forty, chronicling Woody's years with Huntington's as seen through his letters, family snapshots, rare interviews and photos of the abandoned Greystone hospital today. Buy your copy here.


Glass sculptor Peggy Pettigrew Stewart is casting the faces of many Woodstock musicians, including mine, to be reproduced in glass. We're going to be posting pictures of the process here as it goes along.



They've been trying to make a movie about Janis Joplin for the last 15 years. Candidates for the role have included Zooey Deschanel, Nina Arianda, Pink, and Renee Zellweger. Now it's on again under the title Get It While You Can, with Joplin played by -- the envelope please -- Amy Adams. It's supposed to start shooting late in 2015.


My son Devin has bought Berkeley's beloved Mr. Mopps' toy store. You can visit Mr. Mopps' on the web and on Facebook.

SAMUEL ("SAM") BARCLAY CHARTERS IV
Auigust 1, 1929 - March 18, 2015
A blues scholar and producer of records by Country Joe and the Fish and Country Joe. Read an obituary.

Click on Laurel and Hardy for some high class entertainment.


More Wuzzup...

Here are some videos of me folks have put up:
...or listen to fan tapes of my live shows from the Internet Archive.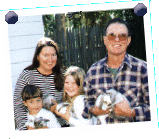 A biography

A timeline -- listing my performances and other events


Movies, TV, and stage

G.I. Joe -- me in the service


Look at my secret FBI file

Read my testimony at the Chicago Seven trial

About Woodstock