Well, my year of retirement was good and now maybe I will un-retire a little bit. My autobiography was finished in its current state with the help of Jane Ganahl, but was not wanted by a few publishers or me for that matter so I will regroup and maybe work on it some more or not. I am thinking of 2015 which will be the 50th anniversary of my beginning to make albums and I know this is 2014. I think I might make another album this year even though the last year's Time Flies By album was not much of a hit but very much enjoyed by me. So look here for further news ... or don't. Happy New Year!

-- Joe McDonald, January 1, 2014


Update: New York book agent Bob Mecoy has shown interest in helping me with my memoir and after some work we plan to submit proposals to publishers this summer. Alec Palao, Bill Belmont and I are going to put together a boxed set of Country Joe stuff from Goodbye Blues to Time Flies By to submit to record companies for release next year to celebrate my 50th year in show biz.

---
NOVEMBER


I'm at Berkeley's famous Freight and Salvage Coffeehouse on Friday, November 7 with my special guest Bob Reid. Toulouse Engelhardt opens.
See previous gigs.
At the Pete Seeger memorial at the Freight & Salvage. Photo by Judith Scherr.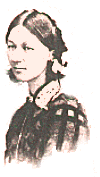 I have put together a fifty-minute "Tribute To Florence Nightingale And Nursing" using spoken word and song. I have tried to tell the story of the Lady With The Lamp and my interest in her life in an entertaining and educational way. The listener will gain much new information about the founder of modern nursing from her own words and the words of experts on her life and my songs about her and nursing and my own words. If you are interested in having me come and perform this tribute please e-mail me.

-- Country Joe McDonald

Watch the 15-minute video I show in my Tribute. (Requires RealPlayer.)
Read a story about the show from NurseWeek.