I have retired from performing and playing music for the moment. I shall spend the the next year working on my autobiography. If you think you have an offer I can't refuse you can contact my agent Steve Gordon.
---
I sang the National Anthem at the A's vs. Angels game on July 27th at the Oakland Coliseum.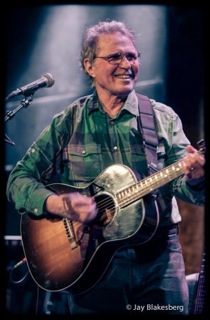 At the benefit for Slick Aguilar at the Great American Music Hall on February 24. Check out a video of Slick playing.
Receiving a standing ovation for my tongue-in-cheek "Country Joe's Tribute to Country Joe" at the Freight and Salvage on November 2, 2012.
See previous gigs.