JUNE

I'll perform my Tribute to Woody Guthrie on Friday, June 3 at the 24th Street Theater of the Sierra 2 Center for the Arts and Community in Sacramento.


I'll bring my Tribute to Woody Guthrie back to Berkeley on Thursday, June 23 at the Freight and Salvage.

OCTOBER


I will bring my Tribute to Country Joe* show to the Grand Opera House in Oshkosh (b'gosh) on Saturday, Oct 1; showtime 2pm followed by meet and greet.
At the LBJ Pesidential Library for the Vietnam War Summit. Photo by David Kennerly
See previous gigs.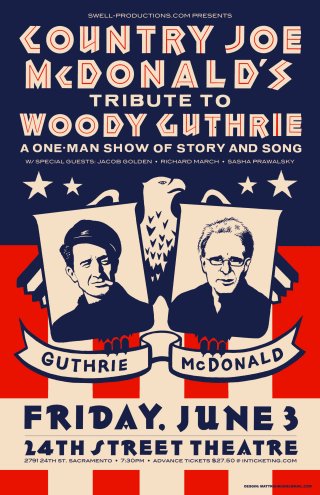 After much consideration it occurred to me that no one will ever do a tribute to me ... at least while I am alive. And so I am proud to introduce my own tribute to myself: Country Joe McDonald's Tribute to Country Joe McDonald. Using the same format I used with my tribute to Woody Guthrie and my tribute to Florence Nightingale, I will sing songs and tell stories. Among those stories will be how County Joe and The Fish started the smoking banana thing and how the Fish Cheer turned into the Fuck Cheer and lots of other fun stuff. Also singing those great audience favorites from over the decades.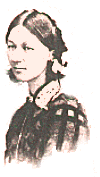 I have put together a fifty-minute "Tribute To Florence Nightingale And Nursing" using spoken word and song. I have tried to tell the story of the Lady With The Lamp and my interest in her life in an entertaining and educational way. The listener will gain much new information about the founder of modern nursing from her own words and the words of experts on her life and my songs about her and nursing and my own words. If you are interested in having me come and perform this tribute please e-mail me.

-- Country Joe McDonald

Watch the 15-minute video I show in my Tribute. (Requires RealPlayer.)
Read a story about the show from NurseWeek.