AUGUST

I'll join a bunch of peace-loving folks, including Daniel Ellsberg and Taiko drummers, for a demonstration at the Livermore Nuclear Weapons Lab on Saturday, August 8 at 8am. It's the 70th anniversary of Hiroshima. See the flyer.


On Wednesday, August 12 I'll perform at a party with music for the Berkeley Barb's 50th anniversary at the Freight and Salvage. Find out about all the Barb anniversary events.


On Saturday, August 15 I will do my 10 minutes at our Protest Festival in Berkeley.


I will speak on the topic "Music as a Vehicle for Social Justice" at San Francisco's Commonwealth Club on Thursday, August 20. More details.
Receiving a standing ovation for my tongue-in-cheek "Country Joe's Tribute to Country Joe" at the Freight and Salvage on November 2, 2012.
Whistlestock, the benefit concert for Whistlestop senior center in San Raphael, was a great success. Read a
review
of it. And
another.
And check out this far-out
video.
See previous gigs.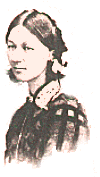 I have put together a fifty-minute "Tribute To Florence Nightingale And Nursing" using spoken word and song. I have tried to tell the story of the Lady With The Lamp and my interest in her life in an entertaining and educational way. The listener will gain much new information about the founder of modern nursing from her own words and the words of experts on her life and my songs about her and nursing and my own words. If you are interested in having me come and perform this tribute please e-mail me.

-- Country Joe McDonald

Watch the 15-minute video I show in my Tribute. (Requires RealPlayer.)
Read a story about the show from NurseWeek.