At the Berkeley Protest Festival on August 15, as viewed on Concert Window.
See previous gigs.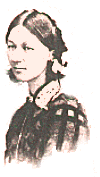 I have put together a fifty-minute "Tribute To Florence Nightingale And Nursing" using spoken word and song. I have tried to tell the story of the Lady With The Lamp and my interest in her life in an entertaining and educational way. The listener will gain much new information about the founder of modern nursing from her own words and the words of experts on her life and my songs about her and nursing and my own words. If you are interested in having me come and perform this tribute please e-mail me.

-- Country Joe McDonald

Watch the 15-minute video I show in my Tribute. (Requires RealPlayer.)
Read a story about the show from NurseWeek.