The Early Years

Country Joe McDonald was born in Washington, D. C., in 1942, but grew up in the Los Angeles suburb of El Monte, California. Joe's parents, Florence and Worden, had moved there after the War, World War II that is, when they began to have difficulties of a political kind. Suffice it to say, that Joe and his brother Billy and his sister Nancy were "red diaper babies". El Monte, in the fifties and very early sixties, was home to the El Monte Legion Stadium; through its doors passed every musical group and artist of the day. From gospel to R & B to rock and roll and country every great black artist played that hall when they played LA. Joe was influenced by all of them. Los Angeles at this time was one of the hotbeds of small independent record labels and they all got played on the radio. Whether it was from the front window of Dolphin's Record store or on KFWB, all this music was there. Joe listened to all of it. Interestingly, but not surprisingly, among his personal favorites were the Dixieland sides from Good Time Jazz; much of his music has been influenced by the artists on that label. He used to hang out at the Lighthouse club in Hermosa Beach where most of the Good Time Jazz artists performed.

In the early sixties, Joe moved to Berkeley, ostensibly to go to school, but actually he wound up playing music in a number of groups, mostly ones he put together, and working at Jon and Diedre Lundberg's guitar store on Dwight Way. His most notable groups, the Instant Action Jug Band and the Berkeley String Quartet, existed as time permitted and began to serve as a conduit for songs and pieces he was writing. His first recording, a collection of songs with Blair Hardman was recorded in 1964, released briefly as The Early Years on First American Records in 1977 and featured a collection of songs that were in part recorded again on his 1976 Fantasy release The Goodbye Blues.

Country Joe and the Fish
Country Joe and the Fish came about as part political device, part necessity, and part entertainment. In the Fall of 1965, the remnants of the FSM (Free Speech Movement) on the Berkeley Campus were organizing a series of demonstrations against the war in Vietnam at the Oakland Induction Center. Drawing on the experience of the Civil Rights Movement, the anti-war organizers always provided entertainment either before or after the march -- to hold people's attention. This was the era of the folk revival starting to turn into the San Francisco rock scene and "bands" were starting to appear all over the place. Joe McDonald had been editing a magazine he had founded, Rag Baby, and, as the story goes, ran out of material. He got the idea of doing a talking issue and through various devices and favors wound up having an EP pressed; it was an extended-play disc with four songs on it: two by a group called Country Joe and the Fish and two by another local folk singer, Peter Krug. This disc is considered to be the first self-produced recording to be used by a band as a form of promotion. It contained the original recorded version of the so-called anthem of the sixties "I Feel Like I'm Fixin' To Die Rag" and Joe's satire of President Lyndon Johnson, "Superbird." The group was a loose collection of friends and acquaintances, performing mostly jug band-flavored material, most of it Joe's. After a brief period of what could be called indecision, Joe and Barry Melton earnestly put together a rock band, called it Country Joe and the Fish and started working at music on a rather full-time basis.
The origin of the name appears to have come from the band's manager, ED Denson, who coined the phrase drawing from Mao's saying about "the fish who swim in the sea of the people;" the Country Joe part has numerous variants, the most oft-told refers to Joe's parents having named Joe for Joseph Stalin, whose nickname during World War II was "Country Joe."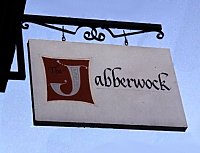 The band worked regularly in Berkeley at the Jabberwock coffee house on Telegraph, and became familiar faces at the two San Francisco ballrooms, the Avalon and the Fillmore Auditorium. They also had a penchant for self-promotion and printed up posters and calendars using the style of the times. Tom Weller, "artist in residence," created these images. ED, who also wrote for the weekly Berkeley Barb, concocted with Joe the idea of letting the audience know what was happening at all times; so they took out a 52 week 1/4 page ad in the Barb informing their audience where they were going to be in the coming week -- even if it was in Canada. The band's popularity was further enhanced by the release in the summer of that year of a second EP -- called the "white EP" -- which contained three songs: "Bass Strings," "Section 43" and "(Thing Called) Love." "Bass Strings" became one of the most popular songs played on the new up-and-coming radio format then simply called "progressive" radio. Billboard magazine in 1967 referred to the Country Joe EP as "unique," and the airplay it received brought them to the attention of New York City in general and the music business in particular.
Joe and his band had signed a recording contract with Vanguard Records in December of '66 and, having recorded it at Sierra Sound in Berkeley, were unaware of and more or less free from the watchful eyes of a record company. Sam Charters, noted blues writer, producer and poet, was in charge of the record which was entitled Electric Music For The Mind and Body. It was to have contained Joe's most topical song "Fixin' to Die Rag" but it was left off at the urging of the Vanguard's president Maynard Solomon who felt that it would become a "thorn in their side and prevent the band from getting any single play on the radio." An unusual move by the company that staged the Weavers' reunion concert at Carnegie hall during the height of anti-left sentiment in the United States. "Not So Sweet Martha Lorraine," released as the band's first 45, only made it to #98 on Billboard's "Top 100," but became a staple of American college radio. It, along with "Masked Marauder" and the other instrumental added to the album "Section 43," were notable in that they were instrumentals and were not only played on the radio, but played in performance as well. This was unusual in an era of short three-minute singles. Radio and the way music was performed was changing and the band was helping to change it.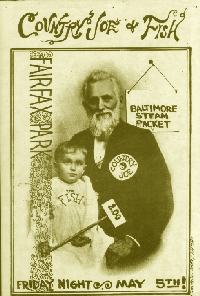 Electric Music and the follow-up LP, I Feel Like I'm Fixin' To Die, remained on Billboard's album charts around #32 for about two years, while the group increasingly toured the "ballroom" circuit and colleges around America. They appeared at and in the film of the Monterey Pop Festival and the film Revolution. In the summer of 1967, they were offered a series of gigs on the East Coast. They accepted and took with them a "light show," that curious by-product of the ballroom scene. It consisted of rear-screen projections of images, slides and liquids, containing colors swirled in water and oil producing paisley patterns on a screen suspended behind the band and creating a uniquely "psychedelic" experience. The New York City show, at the Cafe Au Go-Go was the first time a light show had been brought to New York. By 1968 they had released a third album Together and were touring successfully around the world. They toured Europe in the fall of 1968 and recorded a fourth LP, Here We Are Again, in the late spring of 1969. The "we" included performances by Jack Casady of the Jefferson Airplane and David Getz and Peter Albin from Big Brother and the Holding Company. Both LPs contained novel approaches to music -- the first, "Rock and Soul Music" Joe's paean to James Brown and the second, a dry, cutting, almost minstrel-show-like song about Harlem, "The Harlem Song." The second broke new ground in its use of horns and strings as "sweetening," a common device in standard pop, but until this record, not used at all in new "progressive" rock. Ironically two records released later that year -- The Doors' 45, "Touch Me," and the Rolling Stones' LP Let It Bleed, also made use of horns and strings.
The Famous Cheer
An event at the end of the summer of 1969, the Woodstock Festival in upstate New York, became a milestone that forever changed Joe's career and to a certain extent the direction it then took. After much haggling due to last minute cancellations, Country Joe and Fish were scheduled to play the festival. As is now common knowledge, the roads were clogged, the weather was terrible and due to the estimated 500,000 souls in attendance, it was almost impossible for the artists to get to the site, let alone appear at their intended time. The first show day, Friday, found most performers either trapped at their hotel in a surrounding village, or trying to get to the stage area. Joe, who had come down to see what was going on, happened to be onstage at the exact moment Richie Havens was finishing his set. A guitar was found, a set was organized and after four or five songs, he decided to "do the Rag," which he had intended to perform with the band later in the festival. Now, as a piece of background, it is necessary to add that as an introduction to the "Rag" on the second LP, the band shouts in high school cheerleader fashion, "Gimmie an F, gimmie an I ..." then "What's that spell? What's that spell?" etc. and the audience yells "FISH." All very innocent; but in the Summer of 1968, at the Shaefer Summer Festival in Woilman Rink in New York's Central Park before about 10,000 people inside and about 10,000 people outside the fence, drummer Chicken Hirsh suggested altering the cheer to "gimmie an F-U-C-K". Some writers have claimed that this act was one of true defiance, outrage toward the system and statement of how youth felt at the time; no one, so far as we know ever asked "why" the Cheer was changed -- it just was and it stuck. Also at Central Park that night were a number of executives from the Ed Sullivan Show; they had asked the band to appear near Christmas time that year. The following week they signed the contract, and sent in the agreed upon performance payment in full with a request: please don't appear on the show -- keep the money. They were also never invited back to the Shaefer Beer Festival. Back at Woodstock, when Joe yelled "Gimme an F!" at the end of the cheer the sound of all these people yelling "fuck" was astounding or better yet, hard to believe; it was as if a rather large cross-section of America's youth was telling the world "get stuffed." Things were never the same, in more ways than one.

Joe had signed with Vanguard as a solo performer and went to Nashville with Sam Charters to record an album of Woody Guthrie songs. Since the players on the session made few mistakes and worked at this all the time, the recording was over very quickly; there was time left over so some country standards were tracked and both albums released the following year as Thinking Of Woody Guthrie and Tonight I'm Singing Just For You. The second featuring on the cover a picture of Joe and his wife of a year Robin and his daughter Seven Ann. The Guthrie album won him critical acclaim and a spot the following year at the Hollywood Bowl celebration in honor of Guthrie featuring Joan Baez, Arlo Guthrie and many who had worked with him while he was alive.
The film of the Woodstock Festival was prepared for release in the spring of 1970, and almost coincided with the Fish's last LP for Vanguard C. J. Fish which with a new keyboard player and rhythm section was produced by Tom Wilson. They also appeared in and performed music for underground cult film Zachariah where Joe is the leader of a band of outlaws in the old west, carrying amplifiers on their horses and calling themselves "The Crackers."
When Woodstock, the movie hit the theaters, "Fixin' To Die Rag" was in the middle of the film, with its lyrics spelled out, highlighted with a bouncing ball, including the "Cheer" and copious remarks about how many people seemed to be in the audience. So what a recording, some airplay and countless performance could not do, the film did instantly. It brought the band's anti-war message and the "get stuffed," we-don't-like-what-you're-doing-ness of the "Cheer" into movie theaters all over the world. In short, all of a sudden 5 years after its debut at a demonstration in Oakland it became an anthem.
On His Own
Joe's career took a new turn at this juncture. He went out as a solo performer with just his guitar and played countless festivals and halls throughout Europe, his appearance at the Bath and Bickershaw Festivals in England in the summer of '70 having been written about recently by writers updating the sixties. The response to his performances was overwhelming. A concert in Paris was liberated by the gauchistes who while crowding around him on the stage insisted they had done it for "him" for "freedom of expression" and "art." While in London he recorded a new LP for Vanguard, featuring Peter Green and other English players entitled Hold On I'm Coming. This album produced by road manager and friend Bill Belmont (with help from then-wife Robin Menken) got extremely good radio reception and airplay, but it did contain serious political statements expressed in songs like "Mr. Big Pig" and "Air Algiers" which personified Joe's generation's disaproval of police tactics (a current complaint from today's avant garde youth much the same as then) and the harassment by the Nixon administration of dissent and direct political action.
While on tour in Scandinavia, he was asked by concert promoter and film producer Knud Thorbjorsen to write some songs for a film production of Henry Miller's classic book Quiet Days In Clichy. He did and the resulting songs, "Mara," "Ny's Song," "Hungry Miller and the Hungry World" and the title song "Quiet Days In Clichy" were released on a Vanguard album as part of the soundtrack. The title song, though un-playable on radio in most English speaking countries became a chart hit in Scandinavia, Germany and Holland. It became a cause celebre when the US distributor, Grove Films, attempting to import copies for movie theaters, found all of their prints confiscated by customs as "obscene." Grove won its fight to gain the film's entry and the film opened in New York in 1971. It became an underground favorite throughout Europe and the title track is still played on French radio.
The fall of 1970 found him in Chile scoring the music for the Saul Landau film Que Hacer. The picture dealt with the intrigue and drama surrounding the election of Salvador Allende as President of Chile and the forces attempting to prevent it. The song "Making A Movie In Chile" was released on Joe's last album for Vanguard Country Joe later on in 1974.
In April of 1971, Joe agreed to take part in coast-to-coast anti war demonstrations. On Saturday April 23rd he played at Kezar stadium in San Francisco and on Sunday, on the steps of the Capitol building in Washington, DC. This demonstration, the beginning of what was to be a week of protests throughout the Capitol, proved to be one of the pivotal popular manifestations of disenchantment with the Nixon administration's conduct of the war. It was certainly the biggest. Joe's participation was crucial as during the afternoon at least 250,000 people sang along to "Fixin' To Die Rag" and yelled the famous "cheer". By the next year Joe and his wife Robin had agreed to take part in an agit-prop theater group The F.T.A. Show, led by then Berkeley neighbor Jane Fonda. The group organized by Fonda and actor Donald Sutherland featured theater skits created by Ann and Roger Bowen, alumnae of the famed Chicago improvisation group "Second City". This troupe performed at alternative coffee house near military installations, catering to GIs who were disenchanted with the military but had no formal mode of expressing it. It was haunted by military intelligence and the FBI though curiously not to the point of actually disrupting its activities -- just a subtle presence, and one which rewarded Joe with a spot on President Richard Nixon's enemies list. Joe left the troupe in late 1971 feeling that Fonda had missed the point; she did not seem to understand the problems the GIs and the returning Vietnam veterans were going through, and perhaps never would. The show went on to make a film of a Far Eastern tour, F.T.A., released theatrically in '72, then withdrawn. Also during this period a third Rag Baby EP was released. Mostly as a vehicle for raising money for Vietnam Veterans Against The War, it featured members of local band Grootna and pointed political songs included the anti-draft "Kiss My Ass." While appearing in New York, Vanguard recorded a series of shows at the Bitter End nightclub in Greenwich Village. This was later released in 1972 as Incredible Live. It features liner notes by Studs Terkel and Joe's parody of Nixon "Tricky Dicky".
From 1972 till 1973, Joe led a group known as the "All Star Band"; it featured members of Big Brother and the Holding Company (David Getz and Peter Albin), an LA favorite from the 60's United States of America (Dorothy Moskovitz), at times former Fish Barry Melton and players from the Bay Area. At its best during the Fete de L'Humanite in Paris it had eight members but for most of its life it was a quartet. This group was recorded live at the Fete and a recording of "Sweet Marie" appeared on the 1990 Vanguard release The Best Of Country Joe: The Vanguard Years. Also recorded with this group was Joe's 1973 Vanguard album Paris Sessions. A raw direct release, it remains a favorite of many of Joe's fans notably for the feminist (or maybe not feminist) song "Sexist Pig." The All Star Band and some of the songs from this period did not endear Joe to many of his fans. Like some of his earlier material, the songs he performed and wrote were a reflection of changing times. The women's movement had become viable and by adding women to his band, he hoped it would at least indicate to others that they were no different as musicians than men. In 1990 this is commonplace, but in the early 70s it was quite outrageous. Joe spent most of 1974 living in Europe, mostly in Paris where he had friends he had met in Berkeley. The more liberal European artist climate did not prepare him for the conditions he returned to. He found himself banned from appearing at most municipal buildings due to the "Fish Cheer" and a reputation of a performer with an "attitude," mostly due to outspoken political views, and his to the point, but off-color topical songs.
Joe's last album for Vanguard was recorded in New York and later released as Country Joe. Not recorded under the best of circumstances, it was produced by Vanguard president Maynard Solomon who after various attempts to find someone to work on the record (including an ill-fated trip to New Orleans to see Allan Toussaint) did it himself. A folk rock flavored album, it featured songs from the Chile film and "Memories," a long introspective song about growing up in the 60s.
Back in Berkeley
Upon his return to the States in 1975, he hooked up with former Fish Bruce Barthol and Phil Marsh who went all the way back to the Instant Action Jug Band in their band Energy Crisis. This band played around Berkeley and the Bay Area, and upon the urging of music critic and Rolling Stone magazine co-founder the late Ralph J. Gleason signed to record with Berkeley's Fantasy Records. Joe's reasoning at the time was that he could ride his bike to the studio, and he didn't have to get on a plane to go and see the record company.
The first release from this new union was the best selling-highly acclaimed 1975 release Paradise With An Ocean View. This album was a production collaboration of Fantasy's Chief Engineer Jim Stern, Joe and Bill Belmont. It contained the greatest number of radio and commercial hits since the first two Fish LPs and gave Joe his first clear solo success. The album had no fewer than five songs that played constantly on FM radio including two major singles "Breakfast For Two" and "Save The Whales." This last song appeared at a time of growing national awareness of the plight of whales worldwide spurred by the efforts of the Canadian activist group Greenpeace to whom the song was dedicated. "Oh, Jamaica" conjured up images of lush lazy days in the Caribbean sun, but the song's pointed lyric highlighted the terrible conditions that faced most people living on the island. While recording for Fantasy , from 1975 through 1979, he became acutely aware of various ecological issues and began to support most animal rights organizations, performing at benefits worldwide in support of their efforts. Among the four more albums delivered during these years were Love Is A Fire, Goodbye Blues, Rock And Roll Music From The Planet Earth and Leisure Suite. Notable for their arrangements and the players on them, they were all well crafted; Planet Earth, however, was the first recording Joe had done using Los Angeles studio musicians most of whom went on to achieve individual success in their own right. Jay Graydon and David Foster teamed with singer Bill Champlin to write a string of 70s hits and drummer Steve Pocaro became LA's most in demand player. "Coyote" also from this LP was a 12" dance club hit in France and Germany when it was released there in 1978.
By 1979 Joe and Bill Belmont had re-started Rag Baby records and released, in Europe through various licensing arrangements, Barry Melton's Level With Me. The label was intended as a vehicle to release records by West Coast artists; since there was renewed interest in Europe at the time. The label released albums by Terry and The Pirates, featuring most of Quicksilver Messenger Service, Woody's youngest son Joady Guthrie, Rocky Sullivan and a solo piano effort by Fish keyboardist David Bennet Cohen.
The most noteworthy releases were Joe's. By now he had decided that his records were to come out on his label, and a series of them did. The first, a solo effort On My Own, was referred to by San Francisco Chronicle critic Joel Selvin as "masterly" and the live effort Into The Fray was by and large his biggest seller overseas. Childs Play contained mostly out-takes from the Fantasy era, but the 1984 release Peace On Earth with great production values was a critical success. During the second Rag Baby heyday, Joe started a tape cassette magazine, Tape Talk, that reviewed the San Francisco Blues Festival, the current status of women's music and songs from and by Vietnam veterans. Since then, titles such as Superstitious Blues and Thank the Nurse have emerged from the Rag Baby label.
Starting in 1982 Joe began actively working with and for Vietnam Veterans Against The War, Swords To Plowshares and Vietnam Veterans Of America to further the cause of the thousands of veterans who had become disenfranchised by the system's neglect. That spring along with wife Kathy and bass player Peter Walsh, he toured the US in a VW bus playing for vet groups and winding up at the vet camp-out cum convention (called Dewey Canyon IV) on the Mall in Washington. Later that year through a series of "Vet Tapes," provided to Veterans Administration Outreach Centers, he helped to bring the gap between the Vets "being home" and "coming home". He also started his work with military nurses. culminating with a song originally written for the TV documentary Secret Agent -- "The Girl Next Door". This lead to the 1988 Rag Baby release, Vietnam Experience which along with the film and video of the same name were to be Joe's "bookends" on the war in Vietnam.
Recent Work
One of the greatest dilemmas through Joe's career has been the inability to actively pursue a political direction. This shortcoming, if one were to call it, that is best described by a confrontation in New York in 1968. Jerry Rubin and Abbie Hoffman were desperately trying to get Joe to convince the bulk of Country Joe and the Fish to participate in the Yippie Festival of Life during the Democratic National Convention in Chicago. Hoffman pleaded with Joe to "come and lead, to give direction to tell us what to do" at this event. Joe's response, characteristic of most of his public life was to answer that "he was the guy who sang the songs, pointed out the wrongs; not the guy who fixed them." In other words he has viewed himself as a "Greek chorus," a "moral conscience" for a generation that has had a lot of influence on its times but not many answers to burning questions.

While working with and about military nurses Joe became increasingly aware of the figure who could have been the first military nurse -- Florence Nightingale. He has become a well-respected scholar on the subject of her life and recently traveled to Turkey to further research her activities there during and after the Crimean War, as well as visiting sites relevant to her life in England. His "Tribute to Florence Nightingale" website has become a major resource for grade-schoolers.

He has continued to write and record, having issued 36 albums since his start as a solo artist in 1969. He tours regularly as a solo performer in the US and abroad. After some abortive attempts at reuniting the original Country Joe and the Fish, he formed the "Country Joe Band" with original members David Bennett Cohen, Bruce Barthol, and Gary "Chicken" Hirsh; the Country Joe Band toured throughout 2004 and 2005. In 2007 he perfected his "Tribute to Woody Guthrie" show, a mix of music and spoken word, and has since taken it around the country to great acclaim.

PHOTO AND ART CREDITS
Joe at 18 mos.: photo: Worden McDonald, 1943; Joe and Family: Florence, Billy, Joe, MAC, at Naval Basic Training, San Diego, CA; photo: Nancy McDonald, 1960; Berkeley String Quartet: Carl Shrager, Bob Cooper, Joe, Bill Steele; photographer unknown, 1965; The Lundbergs: Travis T. Hipp, Dierdre and Jon Lundberg; photographer unknown, 1965?; ED Denson: photo: Jeffrey Blankfort, 1968; Tom Weller: photo: Anna Belle O'Brien, 1969; Jabberwock Sign: photo: Campbell Coe, 1967; Electric Music: Jules Kliot, 1967; Fairfax Park:art, Van Krugel-Bower/Haffbadd, 1967; Joe at Woodstock: photo: Jim Marshall, 1969; Publicity still from Zachariah: Joe, Mark Kapner, Bary Melton, Greg Dewey, Doug Metzler; Ad for Quiet Days in Clichy; Allstar Band: Peter Albin, Tucky Bailey, Joe, Anna Rizzo, Dorothy Moskowitz; photo: Jeff Blankfort, 1971; 76 Tour: art: Phil Carroll, 1976; Bill Belmont: photo: Steve Murata, 1998

Read another biography by Joel Selvin.