Rainfall totals in my neighborhood

Live webcast from the Lawrence Hall of Science. Click for a larger version from the UC web site.

Berkeley as seen from a Russian spy satellite in 1989.

Recent infrared image of the Bay Area from MODIS (Moderate Resolution Imaging Spectroradiometer).

Click on the streetcar to watch a ride through Berkeley in 1906.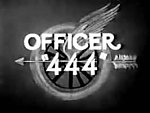 Watch a chapter of Officer 444, a silent serial filmed in Berkeley and featuring Berkeley's legendary police chief August Vollmer.


Plaque on the steps of Sproul Hall.

The barn owl, official bird of Berkeley.