The original.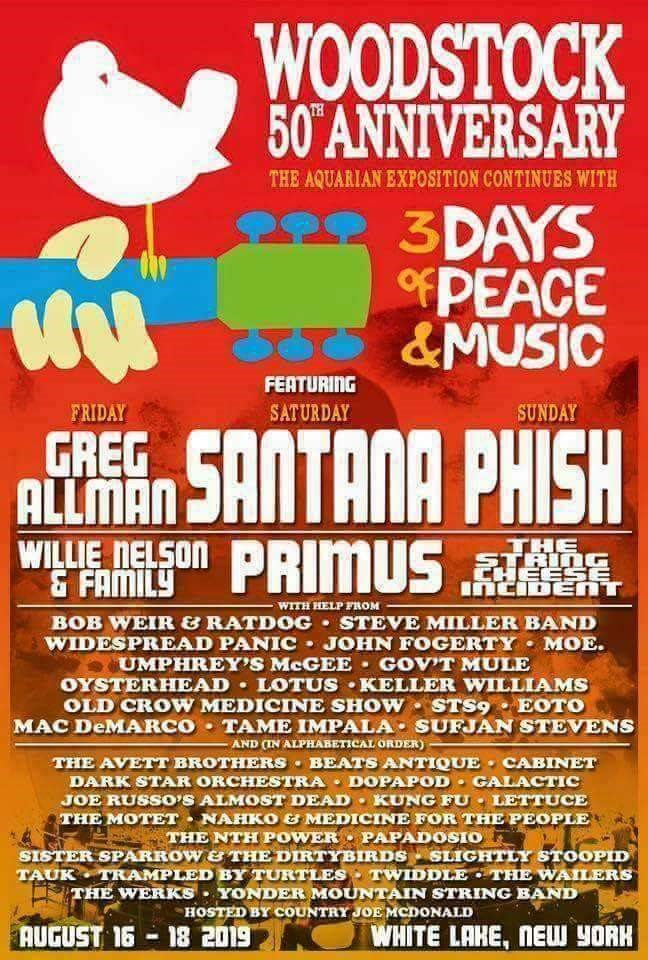 Sorry, folks -- it's a fake.
NEWS

The Museum at Bethel Woods has announced the Bethel Woods Music and Culture Festival to be held August 16-18.

Meanwhile original organizer Michael Lang is planning a competing festival at a different site. #woodstockfest
LINKS

The Museum at Bethel Woods.

Listen to my Woodstock song "Bring Back the Sixties, Man."

Listen to "Three Days," a Woodstock song written by Joe Defilippi
and performed by the R. J. Phillips Band.

The archaeology of Woodstock.

The Bethel Woods Center's blog about my performance at Woodstock.

The Bethel Woods online photo archive.

Look at our old Woodstock 40th Anniversary page.

Excavating Woodstock.
"Hello Country Joe McDonald, this is my picture-tribute for 50th years of Woodstock, i think and believe that the values of Peace, collaboration, no competition, no war are still most IMPORTANT and i teach this to young people of new generation ... goodbye, Paolo, from Italy." See the picture.