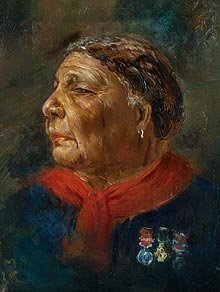 Mary Seacole was a Jamaican-born nurse who travelled to Crimea in the 1850s to set up a treatment centre for soldiers.

When the Crimean War began, Mrs. Seacole went to London and volunteered her services as a nurse to the War Office, other military agencies, and Florence Nightingale's nursing group. She was told by all that her services were not needed.

Eventually she decided to go there independently, travelling to the town of Balaclava and setting up a 'hotel' for injured soldiers at her own expense. She worked steadfastly to care for the sick and wounded, often going onto the battlefield to aid the fallen. She became quite well known in the Crimea and back in England, sometimes being called the "black Nightingale."

She was later awarded several medals for bravery. Her autobiography, The Wonderful Adventures of Mrs. Seacole in Many Lands, was published in 1857 and was very popular.